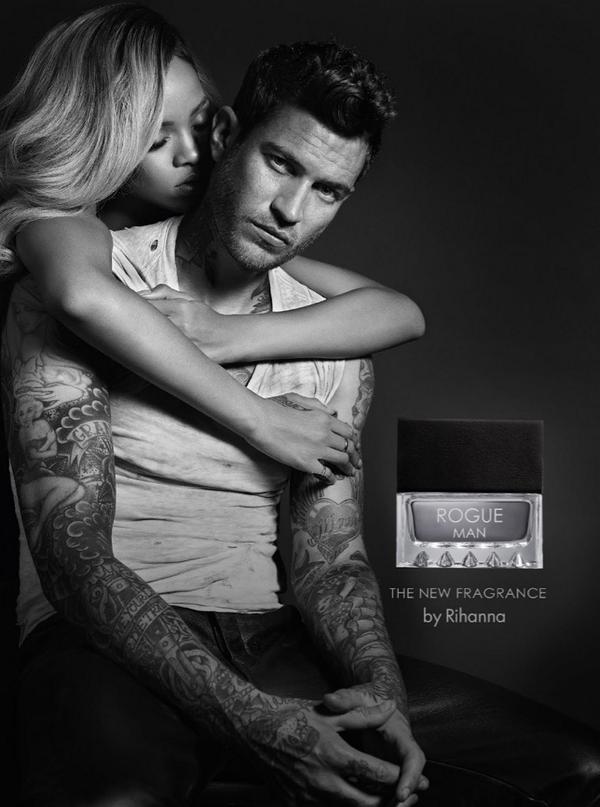 After releasing four female fragrances, former Instagram Queen and temporary World Cup promoter Rihanna has turned her attention to the males.
The 26-year-old singer just announced that her first male fragrance, Rogue Man, will be released next month, saying "I've waited years for this moment."
She's already changed her Twitter cover photo to the promotional pic of her clutching onto a white model, increasing every Caucasian man's wishes that maybe she isn't only looking for another Drake or Chris Brown.
Finally, I will be able to smell exactly like Earth's goddess would like me to. I just need to start on my sleeve first.