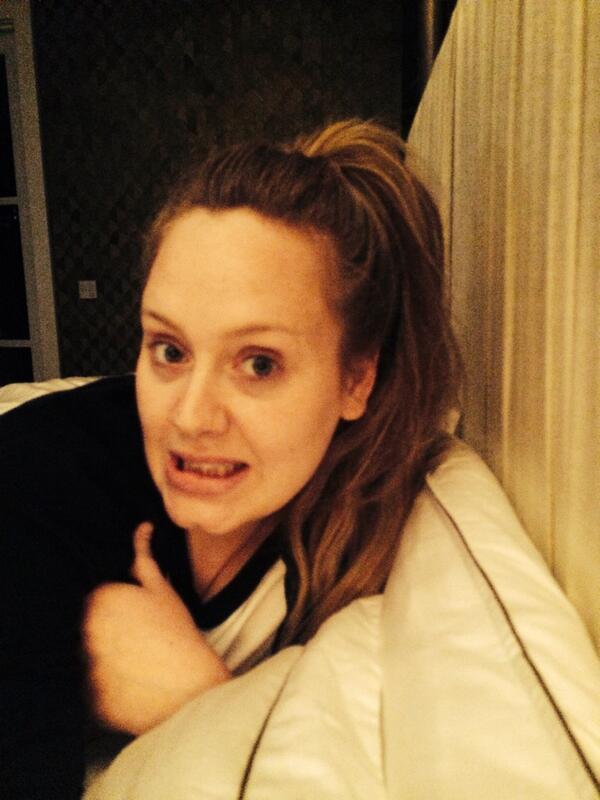 2014 seems to be the year where celebrities' selfies officially make headlines.
Last night, "Someone Like You" singer Adele celebrated her 26th birthday by posting her first selfie (above) as a 26-year-old on Twitter.
The sweet and innocent move immediately caused an uproar on social media as fans buzzed about the singer's return as the singer intriguingly captioned the photo "Bye bye 25… See you again later in the year x".
Adele broke countless records and won a plethora of awards, including a staggering 7 Grammy Awards, for her 2011 release "21" so there has been a lot of anticipation for its follow-up.
Now, three years and a baby later, it seems that the British singer is set to release her third album "25" this year and no one will be able to put on any radio station without hearing her voice.