Lady Gaga's hotly-anticipated collaboration with R&B legend R. Kelly has been previewed in a new Beats by Dr. Dre advert, and it is good.
'Do What U Want' sees the 'Judas' diva return to the urban genre for another seductive hit, and both singers sound incredible on the AutoTune-free record. The song is taken from Gaga's third album 'ARTPOP' and is the first of three songs to be released as promotional singles prior to the album release.
'Do What U Want' will be released in the US, Canada and Mexico on October 21 then worldwide on the 22nd.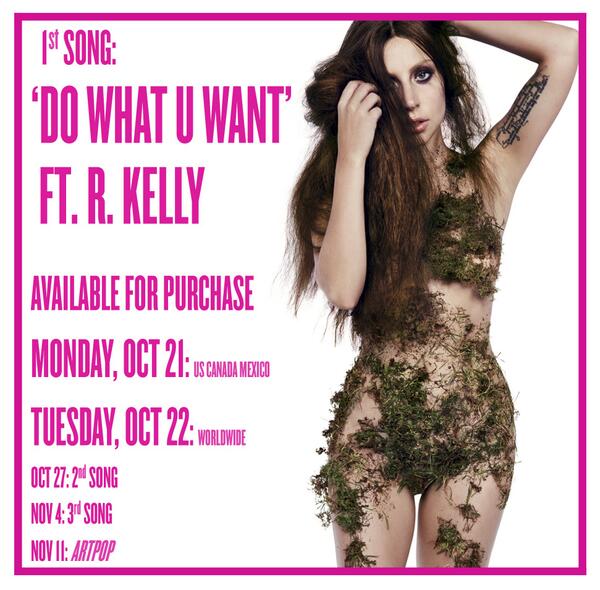 The second promotional single will follow one week later on October 27, then the third will be released on November 4 before 'ARTPOP' hits shelves on November 11. The album's second single 'Venus' will also be released on October 25 so we will be hearing a lot from Lady Gaga in the next few weeks.
It's exciting to see the singer's 'ARTPOP' vision finally coming to life after the setbacks the project has suffered in the past. Hopefully the Katy Perry method of many promotional singles will work for Gaga as the album's lead single 'Applause' has went on to become the 2nd biggest radio hit of her career – overtaking 'Poker Face' – because there weren't any other new singles to interfere with its success.